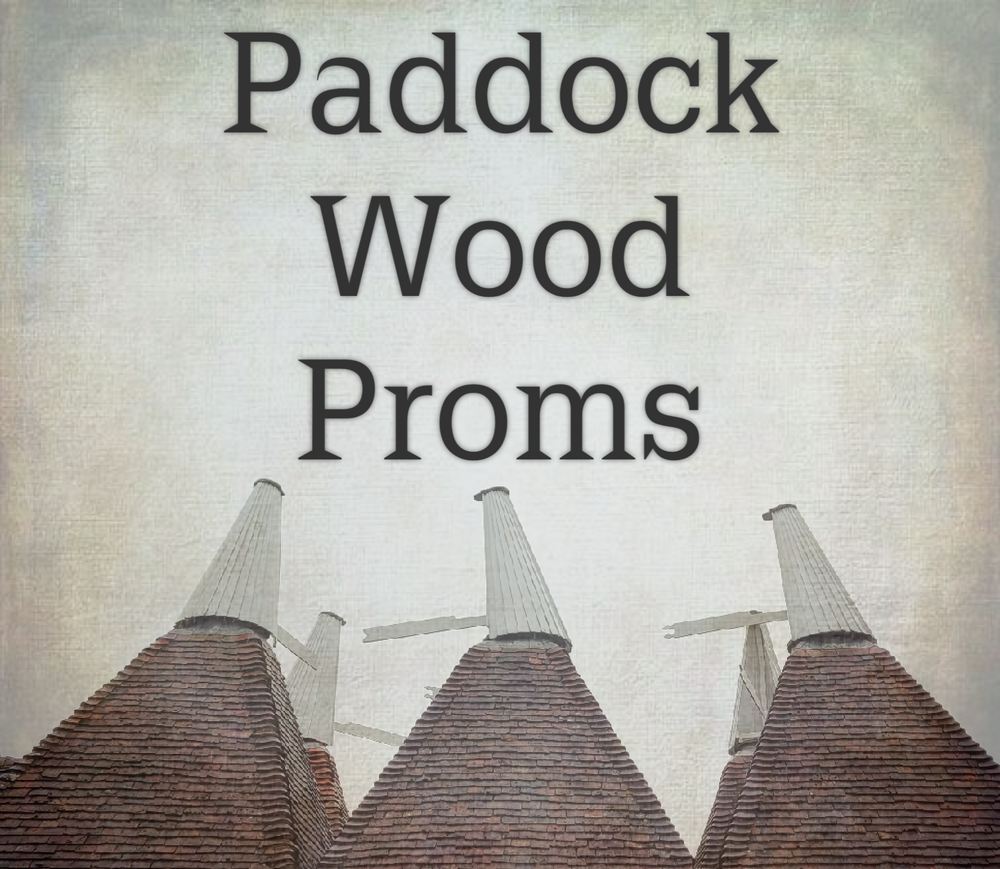 COMING UP
THE PADDOCK WOOD PROMS
Each concert £15, season ticket £90, under 18's free (plus booking fees)
St. Andrew's Church, Maidstone Road, Paddock Wood
Telephone Box office 0333 666 3366 (additional fee of £1.80)
BUY ONLINE HERE
1) SATURDAY, OCTOBER 2, 7pm
"The Moonlight"
Piano Recital
Daniel Grimwood
Purcell/Grimwood Chacony
Beethoven 'Moonlight' Sonata
Schumann/Kirschner Mondnacht
Farhad Poupel Fantasy on One Note
Scriabin Sonata no. 2 in G# Minor Op. 19
Lyapunov Sonata in F minor Op. 27
2) WEDNESDAY, OCTOBER 6, 7pm
"The Viennese"
Tier3
Haydn Trio in E minor Hob. XV12
Schubert Trio in Bb major D898
3) SATURDAY, OCTOBER 9, 7pm
"The Famous Five"
Tier3 with Rose Hinton Violin and Samantha Hutchins Viola
Dvorak Quintet in A Op. 81
Brahms Quintet in F minor Op. 34
4) WEDNESDAY, OCTOBER 13, 7pm
"The Titan"
Cello Recital
Jonathan Ayling and Daniel Grimwood
Beethoven
Variations on 'Bie Männern, welche Liebe fühlen'
Cello Sonatas
Op. 5 no. 2 in G
Op. 69 in A major
5) SATURDAY, OCTOBER 16, 7 pm
"The French"
Tier3
Rameau/Grimwood Entrée from Les Boreades
Fauré Trio in D minor Op. 120
Saint-Saëns Trio no. 2 in E minor Op. 9
6) WEDNESDAY, OCTOBER 20, 7pm
"The Violin"
Violin Recital
Joseph Wolfe & Daniel Grimwood
Mozart Sonata in Eb major K481
Rachmaninoff/Heifetz 'It's Peaceful Here' Op. 21 no. 7
Kodaly Adagio
Debussy Sonata
Ravel Kaddish
7) WEDNESDAY, OCTOBER 27, 7pm
"The Classical"
Tier3
Mozart Trio in Bb major K502, Trio Movement in D minor K442
Beethoven Archduke Trio in Bb major Op. 97
8) SATURDAY, OCTOBER 30, 7pm
"The Grand Finale"
Tier3
Mozart Trio in C major K548
Tchaikovsky Trio in A minor Op. 50